MASter Class: Researching the History of Buildings in New York City - SOLD OUT
02/06/2018 06:30 PM - 02/27/2018 08:00 PM ET
Admission
Location
The Municipal Art Society of New York
488 Madison Avenue
New York, NY 10022
United States of America
Room Number: Suite 1900

Description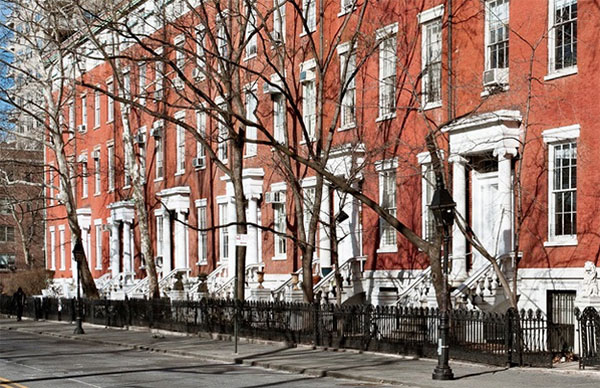 Join us for our most popular MASter Class, Researching the History of Buildings, with architectural historian and renowned MAS tour guide Anthony W. Robins. Learn how to unearth detailed information about New York City's buildings in four evening lectures plus one morning field trip!
Some of the resources you will navigate include the Department of Finance's Automated City Register Information System (ACRIS), the Department of Building's Building Information System (BIS), the Department of City Planning's Primary Land Use Tax Lot Output (PLUTO), the New York Public Library, Avery Architectural Library, the Library of Congress, the Museum of the City of New York, the New-York Historic Society, New York Genealogical and Biographical Society, ProQuest, and MUCH, MUCH, MORE!
Novices welcome! Participants have included curious individuals, journalists, architects, engineers, building owners, preservation advocates, lawyers, real estate professionals, landmarks commissioners, and even a New York City detective.
This year we are pleased to welcome our co-sponsor, The New York Landmarks Conservancy. Together, we will be offering AIA credit: AIA members are eligible for four AIA LUs upon completion of the course.
MASter Class:
Researching the History of Buildings
in New York City
The 2018 course will take place over four consecutive Tuesday evenings.
Tuesday, February 6
6:30 - 8:00 PM
The Building: Understand the byzantine records of the Department of Buildings.
Tuesday, February 13
6:30 - 8:00 PM
The Client: Weave your way through deeds, directories, obituaries, Who's Who, tax records, and local histories.
Tuesday, February 20
6:30 - 8:00 PM
The Architect: Discover standard texts, guidebooks, periodicals, the Avery Index, and Committee for the Preservation of Architectural Records publications.
Tuesday, February 27
6:30 - 8:00 PM
The Public: Explore a treasure trove of photograph collections, maps, archives, libraries, and historical societies.
Field Trip, Date TBD
Visit the Manhattan Department of Buildings, New York City Conveyance Records, Municipal Archives and Municipal Reference Library.
General Public: $375
MAS Members: $300
Please order online. Your $75 discount will be automatically applied at checkout. You'll see this before any credit card information is required.
***
Partner Rates
Please contact community@mas.org to purchase at these rates.
New York Landmarks Conservancy Members: $300
Students: $300
Community Organizations
A limited number of community-rate tickets are also available to registered tax-exempt nonprofit organizations and community partners.
About Anthony W. Robins
Mr. Robins is an author, lecturer and tour guide. He is a founding member and past Vice President of The Art Deco Society of New York, and served at the NYC Landmarks Preservation Commission for 20 years. His books include New York Art Deco: A Guide to Gotham's Jazz Age Architecture, Grand Central Terminal: 100 Years of a New York Landmark, and Classics of American Architecture: The World Trade Center.